The United States Consulate General Lagos, in partnership with the Eko International Film Festival,

will showcase contemporary American films on October 21 and October 24.
These documentaries by independent filmmakers uncover powerful stories of American youth overcoming social, cultural, business and inner growth challenges.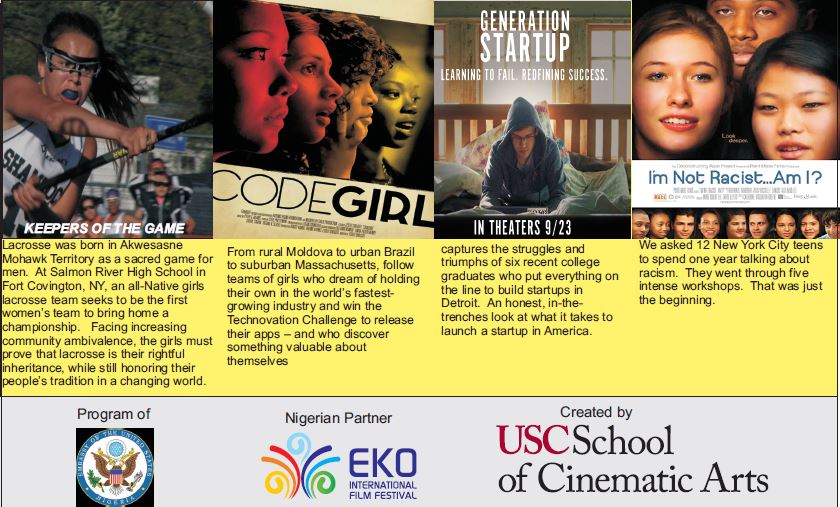 The Showcase will be presented during the 7th edition of the Annual Eko International Film Festival in Lagos, starting at 9:00 a.m. at Ozone Cinemas in Yaba on Friday, October 21, screening four American documentaries, and starting 9:00 a.m. at the Silverbird Galleria in Victoria Island on Monday, October 24, screening two documentaries. The screenings will also feature virtual dialogues with the American filmmakers.
"The American Film Showcase is a rare opportunity for all Nigerian film enthusiasts to watch great documentary films by independent American producers and directors, and hear from Nigerian and American film industry experts. The films insightfully portray diverse cultures in America, and they connect to common challenges for youth who yearn to achieve great things in the United States and Nigeria," Public Affairs Officer Darcy Zotter said.
Continue reading the press release
here